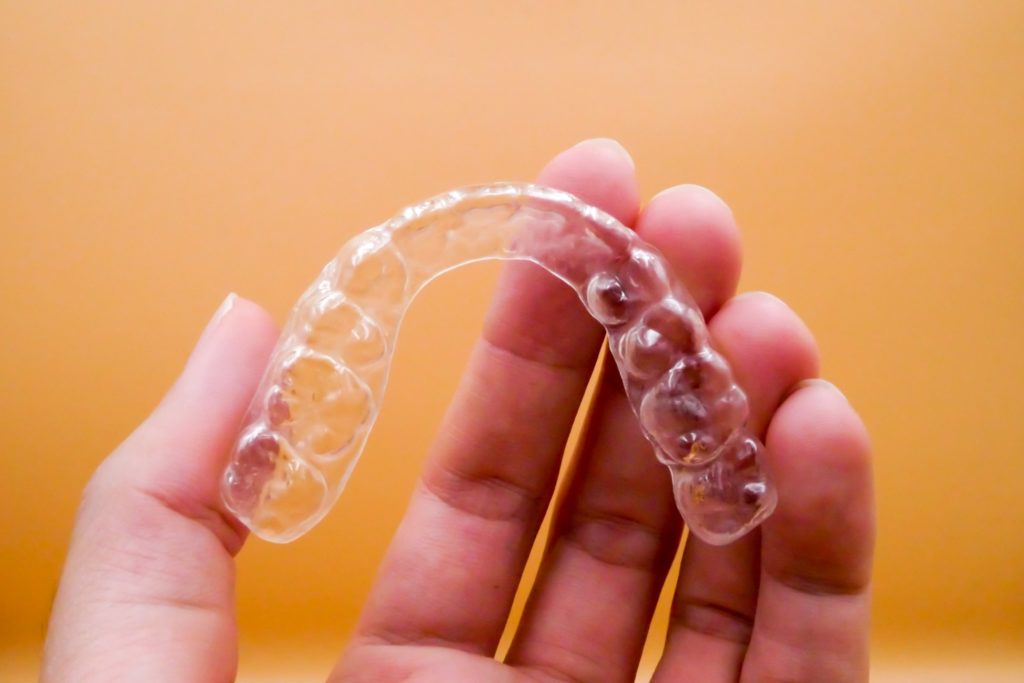 Thanks to Invisalign, straightening your teeth no longer has to include metal brackets and dark-colored wires. With their clear aligners, you can enjoy virtually undetectable treatment, no dietary restrictions, and shorter average treatment timelines (just a few of the many perks). But can Invisalign fix bite problems too? To find out the answer, read on!
So, Can Invisalign Fix Bite Problems?
In short, the answer is yes, Invisalign can fix bite problems. With that being said, candidates are determined on a case-by-case basis. To find out if clear braces are the best solution for your dental needs, your dentist will consider several factors, including the severity of the bite problem. The good news is that Invisalign is an ideal choice for many patients. So, whether you're struggling with an overbite or a crossbite, the clear aligners can help your teeth come together evenly, improving the look and function of your smile in the process.
5 Perks of Choosing Invisalign
If you're torn between whether you should choose metal braces or Invisalign, there are a few benefits that come with the latter, including:
Removable trays mean no dietary restrictions
Stress-free oral hygiene routine
Virtually undetectable treatment
Shorter treatment timelines (on average)
Straighten your teeth and align your jaw simultaneously
How To: Stay on Track with Invisalign
Whether you have an overbite, open bite, or something in between, investing in Invisalign can make a difference in both your oral health and your confidence. To make your time with braces as brief as possible, it's of the utmost importance that you follow all of your dentist's instructions. Otherwise, you will slowly but surely begin to fall off-track. To prevent that from happening, make sure to:
Change your trays on the right day (the Invisalign app can help you do that)
Wear your aligners for 22 hours a day
Don't eat or drink (with the exception of water) with your aligners in
Prioritize your check-in appointments with your dentist
Don't use hot water to rinse your trays (this can warp their shape)
Implement a solid oral hygiene routine to prevent dental problems, like cavities
From crooked teeth to poor bites, Invisalign can effectively address a wide range of orthodontic issues. If you want to find out if you're a candidate for clear aligners, then get in touch with your dentist!
About the Practice
Our team at Wolfe Dental is proud to offer Invisalign to patients struggling with misaligned teeth and poor bites! Each of our talented dentists is truly passionate about creating smiles that are as healthy as they are beautiful. With us, you can expect a compassionate team and customized treatment plans, which both make the journey to your dream smile as smooth and enjoyable as possible. If you have a question about the capabilities of clear aligners or you want to schedule an appointment, don't hesitate to visit our website or call (503) 844-6550.