Dental Crowns – Hillsboro, OR
Restore Cracked,
Chipped, and Damaged Teeth
There are many reasons why teeth can become damaged, whether it's poor oral hygiene that leads to cavities or physical trauma that leaves the inside area exposed. Regardless of the cause, damaged teeth can easily make you vulnerable to other dental problems later, including infections and even loss of your tooth. In order to keep it strong and protected following a break, crack, or large cavity, Wolfe Dental uses dental crowns. Not only are they custom-made to fit comfortably, but they blend in easily with your existing teeth. Give our office a call to get your tooth restored!
Why Choose Wolfe Dental for Dental Crowns?
CEREC Same-Day Crowns Available
Professional Care from Highly Experienced Dentists
Personalized and Custom-Shaded for Best Esthetics
What is a Dental Crown?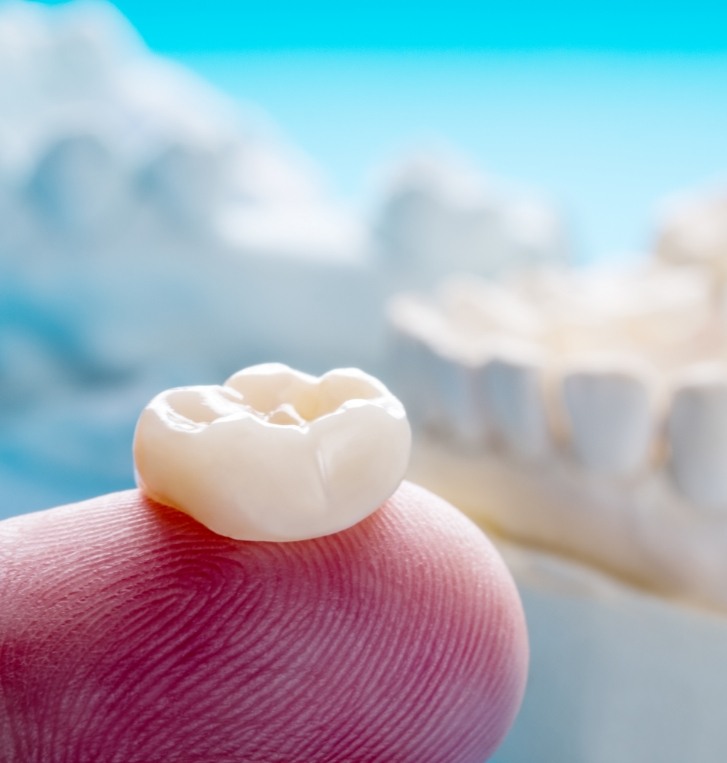 Dental crowns (or caps) are restorations customized to fit over existing teeth that have become damaged or imperfect in some way, typically as a result of tooth decay or physical injury. They are mainly intended for those who have developed large cavities that a dental filling is too small to fix. However, crowns also work to prevent the damage from getting worse, therefore preventing the need for an expensive root canal or extraction. Crowns are incredibly versatile in that they can also be used to create more complex restorations like dental bridges or dentures to replace teeth.
The Process of Getting a Dental Crown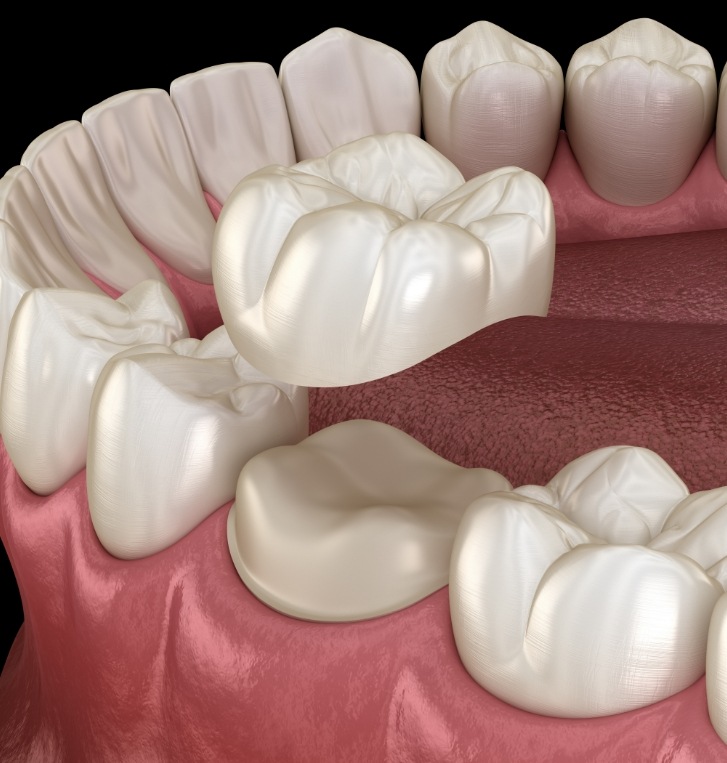 Wolfe Dental is proud to be an owner of a CEREC milling machine, which allows us to create dental crowns in a single visit. During your exam, one of our dentists will confirm if your tooth is damaged to the point where it needs a dental crown going forward. From there, a small amount of tooth is removed so the crown can fit snugly over the natural tooth. Then, we capture a digital impression of your tooth and send it to our computer so CEREC's software can create a 3D model. After fine-tuning the digital impression, we'll start the milling machine so it can begin crafting a ceramic block in the shape of your new crown. While crowns can be made from materials like silver amalgam or gold, we opt for ceramic materials thanks to their incredibly lifelike appearance, all without sacrificing longevity.
The Benefits of Getting a Dental Crown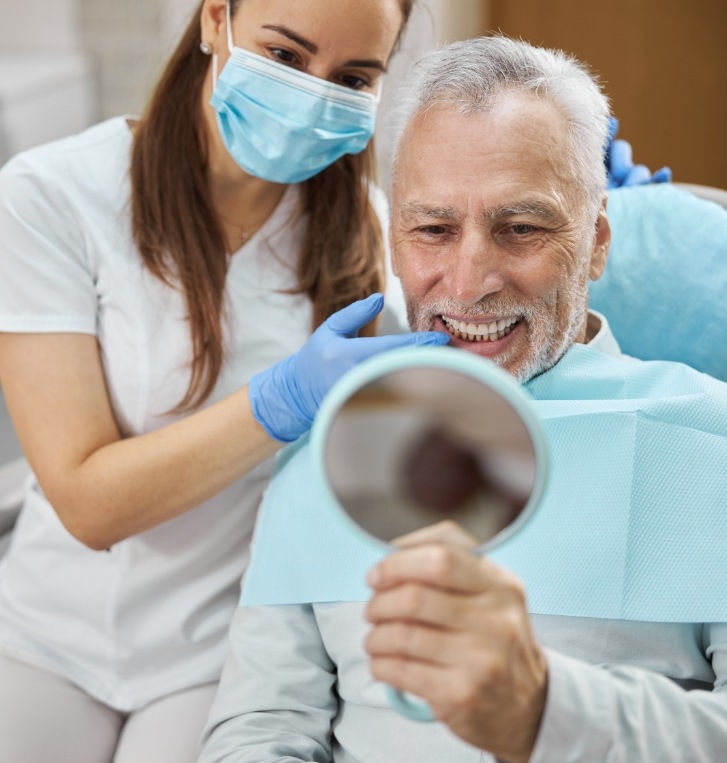 Without protecting your tooth, it will only continue to break down. This will lead to the tooth eventually needing more substantial repair and restoration to save. For example, broken teeth are more likely to develop painful infections, requiring the need for root canal therapy. By getting a dental crown placed as soon as you need it, you can also:
Keep your smile looking natural and complete
Improve your chewing capabilities and stop discomfort
Prevent your teeth from needing to be extracted
Correct multiple imperfections at a time, such as permanent stains or misshapen enamel
Custom-shade them to match existing teeth for the best appearance possible
With regular maintenance, you can also expect your crown to last 10+ years. Simply brush and floss as normal and always remember to complete biannual checkups at our office!