Smile Makeover – Hillsboro, OR
Goodbye Dental Flaws, Hello Dream Smile!
If you have one smile imperfection that holds you back, like slight discoloration, then you may be able to achieve the look you want with a single treatment. But what if you are struggling to feel confident due to the size, shape, and shade of your teeth? That's where a complete smile makeover in Hillsboro comes in! With a custom blend of restorative and cosmetic dentistry services, Wolfe Dental can help you say goodbye to dental flaws and hello to your dream smile. Schedule an initial consultation to get started today!
Why Choose Wolfe Dental For a Smile Makeover?
Skilled, Friendly Cosmetic Dentist
Virtual Smile Design Technology
Modern Dental Office
How Does a Smile Makeover Work?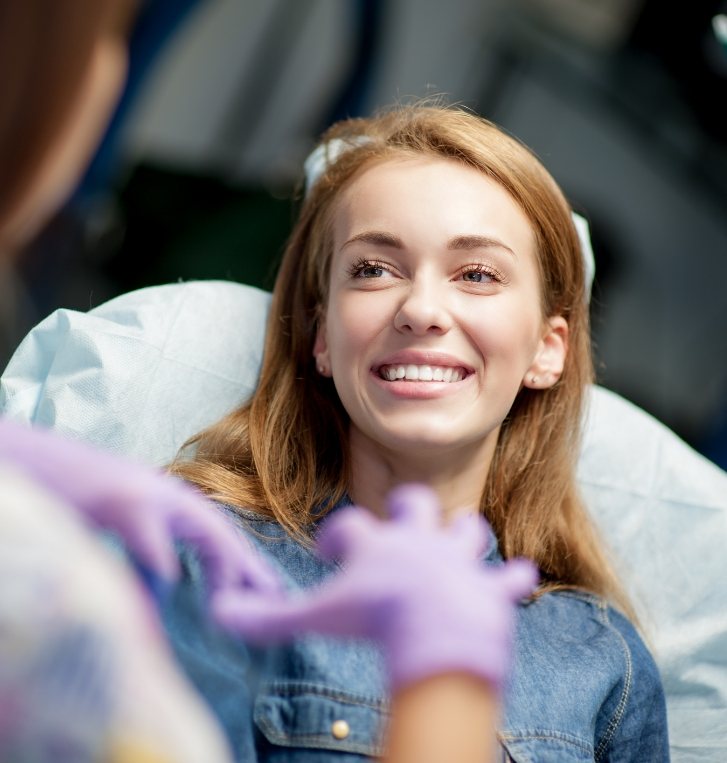 Although "smile makeover" is often used as an all-encompassing term, the details of the treatment can vary from patient to patient. That's why it is so important to schedule an initial consultation! From there, our cosmetic dentist in Hillsboro can sit down with you 1-on-1 to learn all about your smile goals. We even encourage you to bring some "inspo pics" so that we can get a better understanding of the intricate details that make up your dream smile. Next, our team will conduct a dental exam and study the dynamics of your face, mouth, and skin tone to create a custom treatment plan that will bring your vision to life. The best part? Our Virtual Smile Design system allows you to see your results before committing, so you can have 100% confidence moving forward!
The Benefits of Getting a Smile Makeover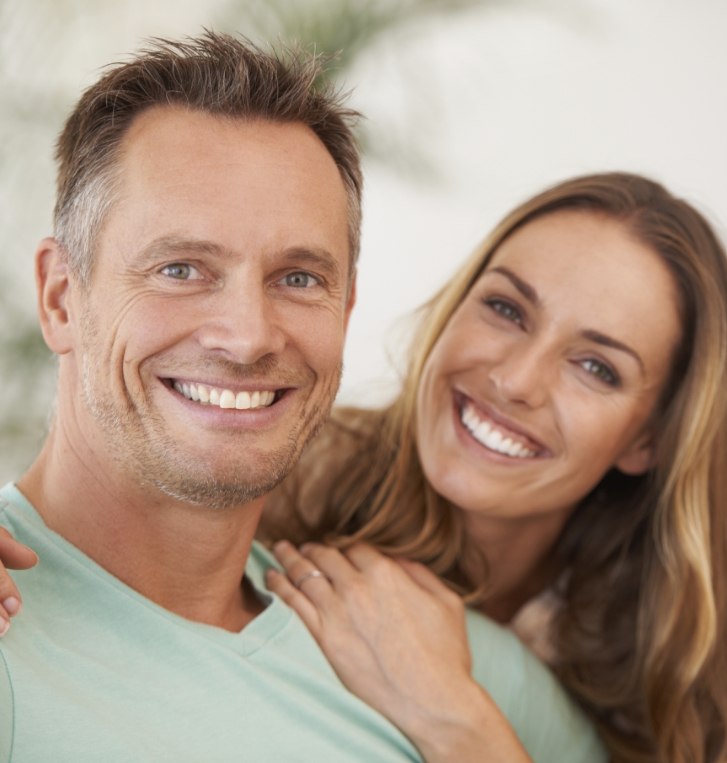 Investing in a smile makeover comes with a number of benefits, including:
Improved dental function.
Better oral health.
Boosted confidence.
A more youthful appearance.
Long-lasting results.
Streamlined, cost-effective treatment.
Understanding the Cost of a Smile Makeover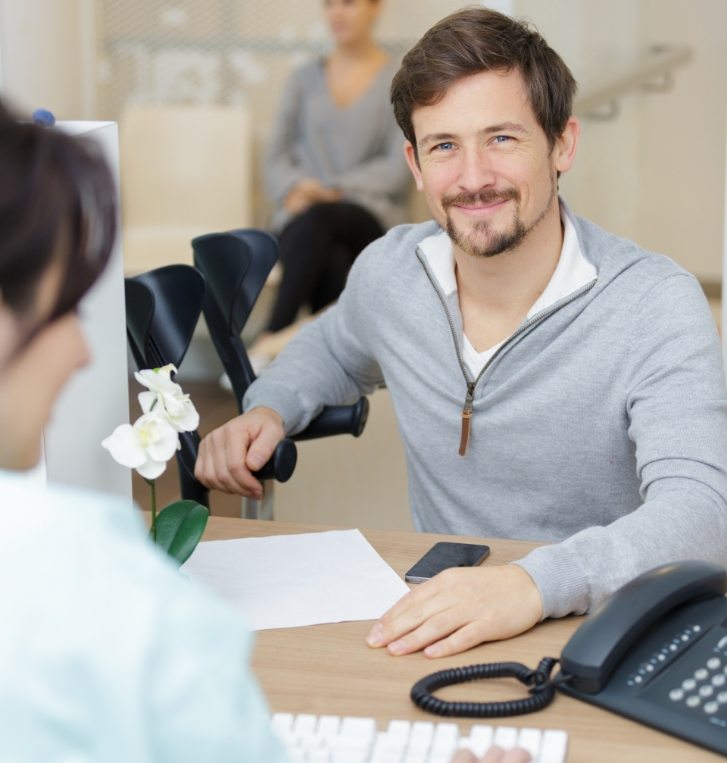 Although cost isn't the only factor you should consider when designing your smile makeover, it certainly is one of them. Since each treatment plan is entirely customized, however, there is no one-size-fits-all answer when it comes to price. Fortunately, there are some factors that play a role across the board, like how many treatments it takes to create your dream smile. Don't worry – we will cover all the bases at your initial consultation, including the financial options available to you. That way, your smile and wallet can benefit from your smile makeover!
Smile Makeover FAQs
Smile makeovers are fairly complicated, which means that it's common for patients to have plenty of questions before beginning treatment, and even before each individual procedure. We're used to it, and will be happy to talk to you extensively about what is involved in every stage of your smile makeover.
Before then, here are answers to some common questions that we tend to get often about this treatment.
How Long is a Smile Makeover?
The amount of time that a smile makeover takes has to do with the number of procedures you're undergoing and what they are. Some procedures, like direct bonding and teeth whitening, can be completed within just a single appointment—others need multiple appointments, weeks apart, to finish.
We'll be able to give you a better idea about how long it will take to complete your smile makeover once we meet you in person.
Does a Smile Makeover Hurt?
Considering how extensive smile makeovers can be, it can be easy to wonder whether they're uncomfortable. Thankfully, most cosmetic dentistry isn't all that invasive, meaning that there isn't all that much discomfort involved to begin with.
Moreover, if there is any risk of you feeling uncomfortable during treatment, we'll typically numb your mouth with powerful local anesthesia before we begin. As a consequence, the most you'll have to worry about is some tenderness during aftercare, which should be mild and fade quickly.
Can A Smile Makeover Align Your Smile, Bite, or Jaw?
If you want a straighter smile, there are plenty of ways to go about it. For one, veneers can actually be used to change the shape of your teeth, bringing them into alignment with each other. In some cases, direct bonding can be used in the same way.
It's also possible to incorporate orthodontic work into your smile makeover, in which case you may be able to deal with more substantial misalignment. We offer Invisalign treatment, which can give you a straighter smile without affecting your appearance in the meantime. In select cases, Invisalign aligners can even be used to deal with over- or underbites.
Can I See Smile Makeover Results Ahead of Time?
We make use of the latest technology at our practice, and this affords you a unique opportunity to look at your future smile before getting treatment. Virtual smile design involves taking a digital impression of your smile and using that data to project what your results will look like.
If you'd like, you can also take a look at the work we've done in the past. We take promotional photos of our patients before and after treatment, so you'll be able to see what we're capable of.