Implant Dentures – Hillsboro, OR
Strong & Sturdy Full-Arch Tooth Replacement
According to one estimate, around 23 million people are missing all of their teeth, while millions more are missing all of their top or bottom teeth. Many of these individuals get conventional dentures, but did you know that you may be eligible for a better solution? The team at Wolfe Dental is proud to offer implant dentures in Hillsboro. These sturdy, long-lasting prosthetics are the next best thing to natural teeth. Contact us when you are ready to schedule your tooth replacement consultation.
What Are Implant Dentures?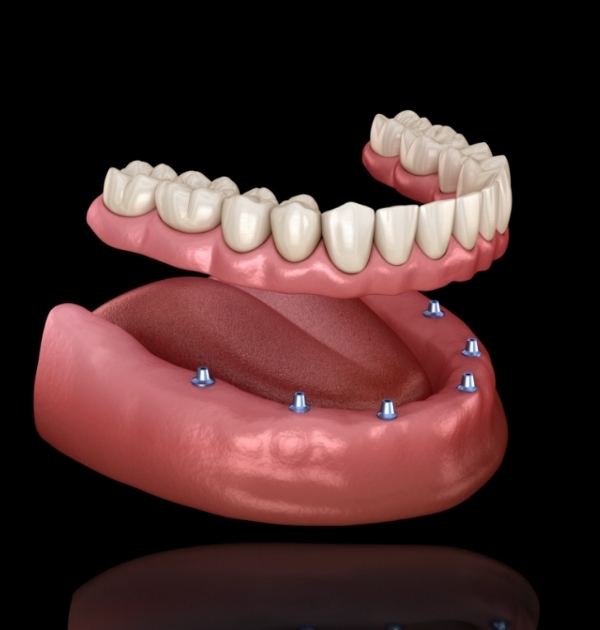 Dental implants in Hillsboro are prosthetic tooth roots that get inserted into the jawbone at strategic locations. Once they bond with the surrounding tissue, they are able to provide an extremely strong base of support for the dentures that get attached to them. Implant dentures are sturdier, more reliable, and longer-lasting than their traditional counterparts.
Depending on your unique situation, we might recommend one of the following types of implant dentures for you:
Fixed/Permanent Implant Dentures
Sometimes called hybrid prostheses, these implant dentures are permanently attached to the implants that support them. They can only be removed by a dental professional. Many patients choose these because they enjoy the convenience of always having their teeth in their mouth. The only downside is that this type of denture requires a significant amount of jawbone density.
Removable Implant Dentures
Removable implant dentures are easy for patients to take out of their mouth. They are secured via small bar- or ball-shaped attachments. Since they require fewer implants than fixed dentures, they are often a good choice for patients who have lost some density in their jawbone.
The Implant Denture Procedure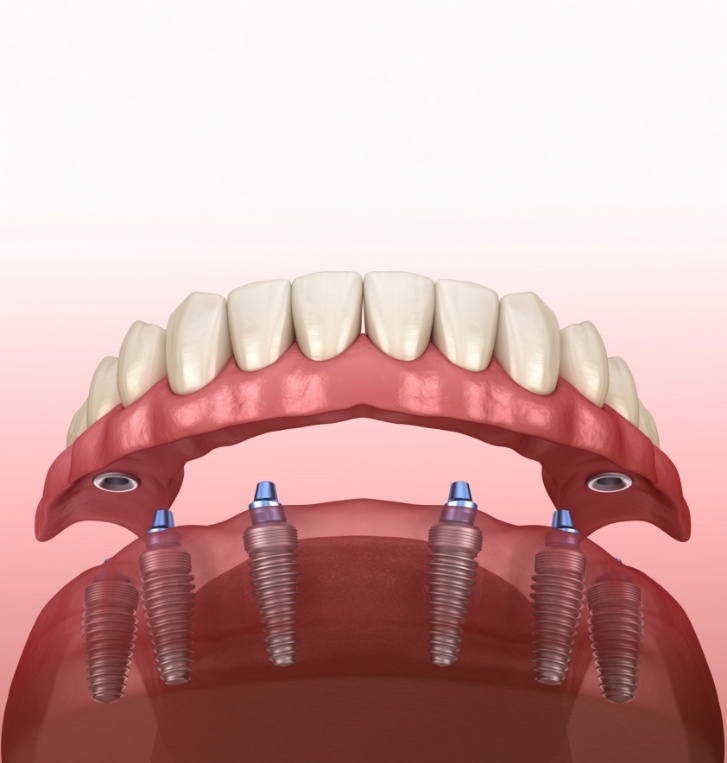 In most cases, we are able to handle the entire implant procedure right here in our office. It typically includes four main steps:
Your implant dentist in Hillsboro will determine if you are eligible for dental implants right away or if you should undergo some preliminary treatments first.
Implant placement surgery. During this minimally invasive procedure, your prosthetic tooth roots will be placed into your jawbone.
Over a period of a few months, your implants will bond with your jawbone. Thereafter, small attachments, called abutments, will be secured onto the implants.
You will receive your beautiful new teeth!
Am I a Candidate for Implant Dentures?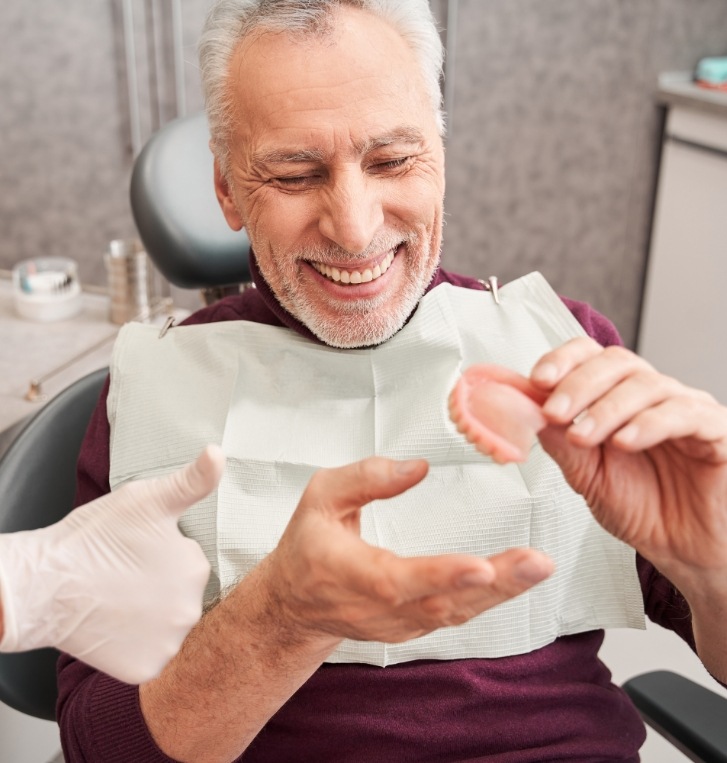 Most adults with missing teeth are able to receive implant dentures, either immediately or after some preparatory procedures. Some typical traits of a good candidate include:
Freedom from gum disease and other serious oral health problems that could adversely affect dental implants.
Fair overall health.
A thorough oral hygiene routine.
Adequate jawbone density and size to support dental implants. (If your bone is weak or small, you might need to undergo a bone graft.)
Benefits of Combining Dentures & Dental Implants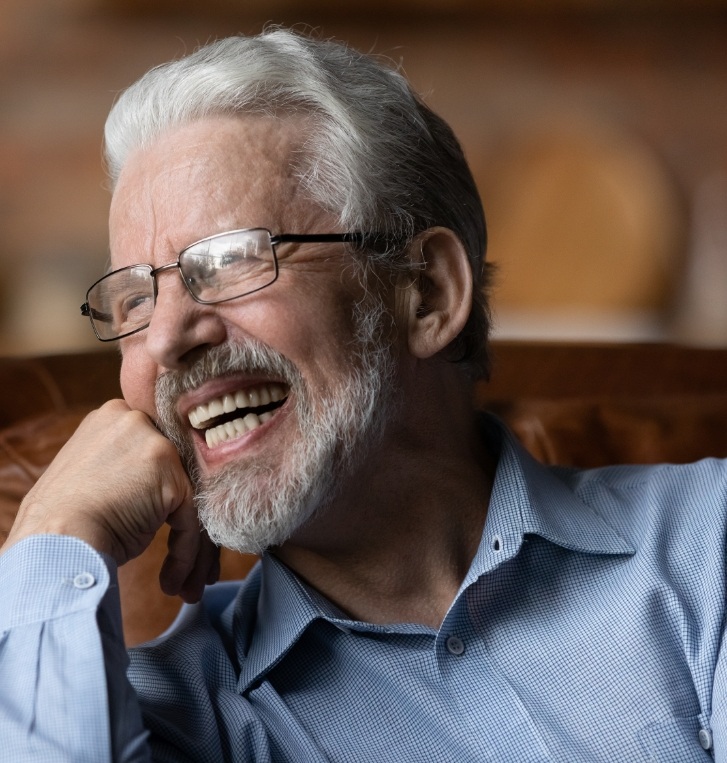 Upfront, implant dentures require more time and money than conventional ones. However, they are a worthwhile purchase because of the many benefits they offer, which include:
A strong bite. You can expect to be able to enjoy virtually any food.
Easy maintenance. If you have a fixed denture, you can care for it similarly to how you would care for natural teeth.
A long life expectancy. Dental implants have the potential to last for many decades!
Jawbone preservation. Implants stimulate the bone and prevent the deterioration that commonly occurs following tooth loss.