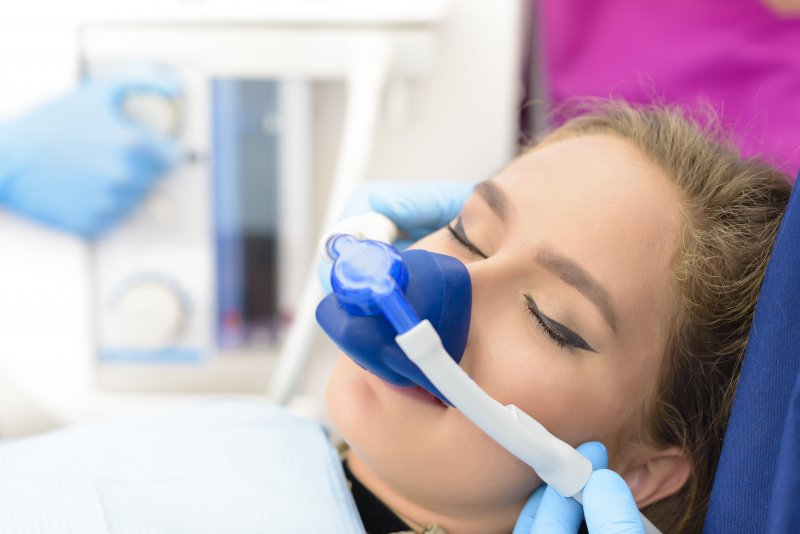 It is recommended that the average person sees a dentist every six months for regular cleanings and checkups. However, dental anxiety and phobia are two factors that keep many people from attending their regular visits. Fortunately, sedation dentistry is available to help patients relax while they are receiving dental treatment. There are all sorts of additional benefits that come along with sedation dentistry as well. Here are a few of them.
Relieves Dental Anxiety
Dental anxiety during cleanings and checkups is very common, and it keeps many people from receiving the essential oral care that they need, therefore causing existing dental issues to become worse. If you're a patient that gets particularly anxious during your visits, sedation dentistry may be able to help you get through your appointments with ease.
Causes Anterograde Amnesia
One of the ways that patients develop dental anxiety throughout their life is due to previous negative experiences at the dental office. With each visit, the fear can irrationally become worse and worse. Sedation dentistry can help to prevent patients from building up additional fear, simply because some forms of sedation dentistry, like oral conscious sedation, cause you to not remember the majority of your visit.
Reduces Gag Reflux Sensitivity
The gag reflux helps the throat to expel any intrusive foreign objects. However, during a dental visit, an overactive gag reflux can make it more difficult for your dental team to work quickly and effectively. With sedation dentistry, the gag reflux becomes paralyzed. Ultimately, it makes it easier for the clinical team, and you will be more comfortable.
Relieves Discomfort
With modern dental techniques and technology, dental visits shouldn't be painful. It your teeth are sensitive or you are afraid of discomfort of the teeth and gums during your appointments, sedation dentistry can help. The brain doesn't register pain while under the influence of powerful sedatives and anesthetics.
Faster Treatment
When you are under sedation and anesthetics, you won't be moving around and fidgeting as much as a natural reaction to your treatment. This way, you will be more comfortable, and your dentist will be able to work faster. They might even be able to get multiple things done at once. This means lower costs, fewer visits, and a shorter cumulative recovery period.
Sedation dentistry is an excellent option to help people get the essential dental care they need for a healthy smile. Talk to your dental team about your options so your future visits can be a breeze!
About the Author
Dr. Ben Wolfe is an experienced dentist who has been working in the field for nearly two decades. He earned his dental doctorate from Oregon Health Sciences University and is committed to continuing education to keep his knowledge and skills sharp. He's also attended courses through Spear Education regarding cosmetic dentistry and full mouth reconstruction and has studied BOTOX and CEREC Same-Day Crowns. To learn more about your sedation options or to schedule an appointment at his office in Hillsboro, visit his website or call (503) 844-6550.