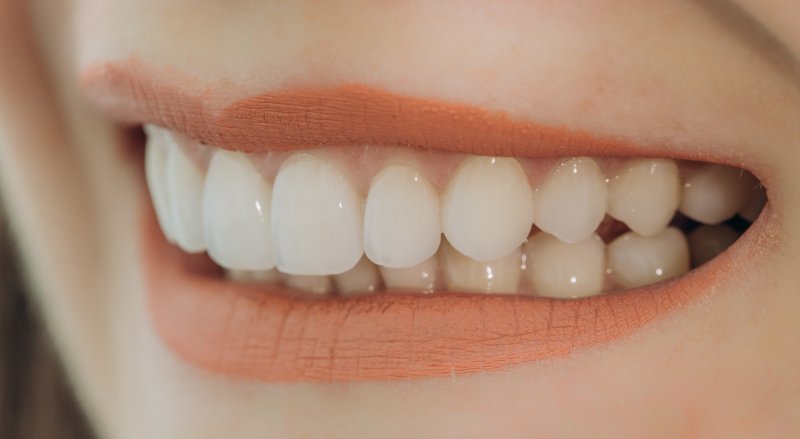 Veneers are a very common treatment that has become a staple for celebrities. These thin shells of porcelain are crafted to fit perfectly over the front surface of the teeth to mask imperfections in the mouth, including discoloration, chips, gaps, undersize teeth, and minor misalignment. Because veneers are such an investment, it pays to be well informed. Here is what you can expect in the process of getting veneers.
Make Your Plan
First, you will create a plan with your dentist. This will occur during your consultation so that you are on the same page going forward. They will need to know what your ideal smile looks like so they can help you achieve your goals. The more specific you can be, the better. Try bringing in photo examples of what you'd like the final result to look like. Your dentist will give you their professional insight as well so you can compromise on a gorgeous, achievable end goal.
Preparing Your Teeth
Once you and your dentist are in agreement on a treatment plan, it's time to start preparing your teeth. After confirming that you don't have any existing oral health issues that need treatment, a small amount of enamel, usually about ½ millimeter, will be removed from the front surface of the teeth to make room for your veneers. Their goal is to remove as little tooth structure as possible because this is not reversible.
Crafting at the Laboratory
After your teeth are prepped, your dentist will make an impression of them and send this off to the dental laboratory where your veneers will be crafted. In the meantime, you will begiven a temporary set of veneers that will allow you to speak, chew, and smile with ease in the coming weeks until you can have your final ones placed.
The Final Placement
Your dentist will let you know when your veneers are ready so that you can return to the office. At this point, your veneers will be cemented to the front of your teeth. They will do this by etching the inside of your veneers and the surface of your teeth with a mild acidic solution to open up small pores. Next, a translucent cement is placed to fill the pores. This will help your veneers to become one with your teeth and remain secure.
With such a beautiful end result, it is no wonder why they are so common on the big screen! By working with your dentist, you can determine whether or not they are the right cosmetic solution for your unique smile.
About the Author
Dr. Curtis Wahlen is an experienced dentist who has been working in the field for nearly two decades! He earned his Doctor of Dental Medicine degree from the University of Louisville Dental School in Kentucky and is committed to continuing education to keep his knowledge and skills sharp. Currently, he is a proud member of the American Dental Association. For more information or to schedule an appointment at Wolfe Dental in Hillsboro, visit his website or call (503) 844-6550.