All-on-4 Dental Implants — Hillsboro, OR
Streamlined & Reliable Full-Arch Tooth Replacement
Dental implants are prosthetic tooth roots, but does that mean you need one for each missing tooth? Not necessarily. Thanks to All-on-4 in Hillsboro, we are able to replace a full arch of teeth with as few as four dental implants. Using this streamlined solution, we can extract your remaining teeth, insert your implants, and provide you with a new smile — all in just a single appointment! Read on below to learn more about the process, and then get in touch with the team at Wolfe Dental when you are ready to schedule your consultation.
How Do All-on-4 Dental Implants Work?
During the All-on-4 surgery, we place four dental implants in Hillsboro. Two go toward the front of the jaw, and two go toward the back. This strategic placement utilizes areas of the bone that are naturally strong and thick. Hence, even patients who have lost some density in their jaw are often able to avoid the need for a bone graft. Immediately after the implants are in place, we restore them with a provisional (temporary) denture, so you can leave our office with a brand new grin! After a healing period, we replace the temporary denture with a permanent one.
Am I A Candidate for All-on-4 Dental Implants?
You may be a candidate for All-on-4 if:
You have lost all or most of your teeth throughout one of your dental arches.
You have adequate bone density and volume in your jaw. (Most patients meet this criterion, even without a bone graft.)
You have good oral hygiene habits
You are well enough to undergo minor surgery.
You are free of active gum disease and other serious oral health conditions.
If you aren't sure if you qualify for All-on-4, attend a consultation with a qualified implant dentist in Hillsboro. Most people who want this treatment are eligible for it!
Benefits of All-on-4 Dental Implants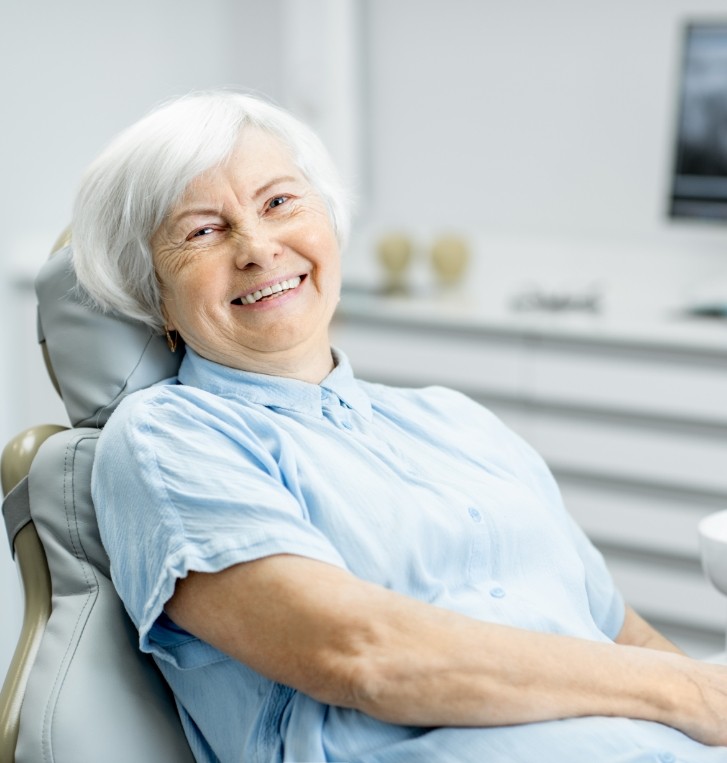 Some noteworthy benefits of All-on-4 include:
Because All-on-4 dentures are permanently fixed in the mouth, you can care for them similarly to how you would care for natural teeth.
A strong bite and reliable chewing power. You can expect to be able to eat virtually any food, including those that are off-limits with conventional dentures.
A natural appearance and feel. You will be able to smile with total confidence!
Jawbone preservation. Implants stimulate the bone and can help it to remain as strong and whole as possible. This promotes a healthy, youthful appearance.
All-on-4 vs. Traditional Dental Implants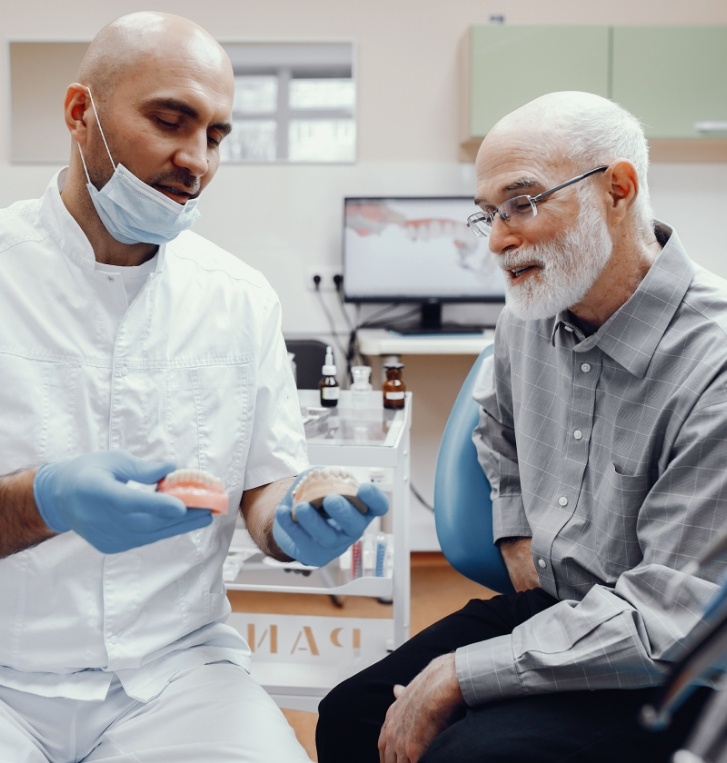 Generally speaking, All-on-4 is faster than full-arch tooth replacement with traditional dental implants. All-on-4 is also less invasive because it typically requires just one surgery, as opposed to two or more. Its streamlined nature often makes it more affordable than traditional options. One of the best things about All-on-4 is that, unlike traditional implants, there is no need to wait between the implant surgery and placement of the prosthetic teeth.
Of course, there are instances wherein traditional implants are the preferred option. For example, using more implants can make a denture as sturdy as possible. Traditional implants are also more versatile, able to replace any number of teeth as opposed to just a full arch.